Blueberry Cornmeal Buttermilk Pancakes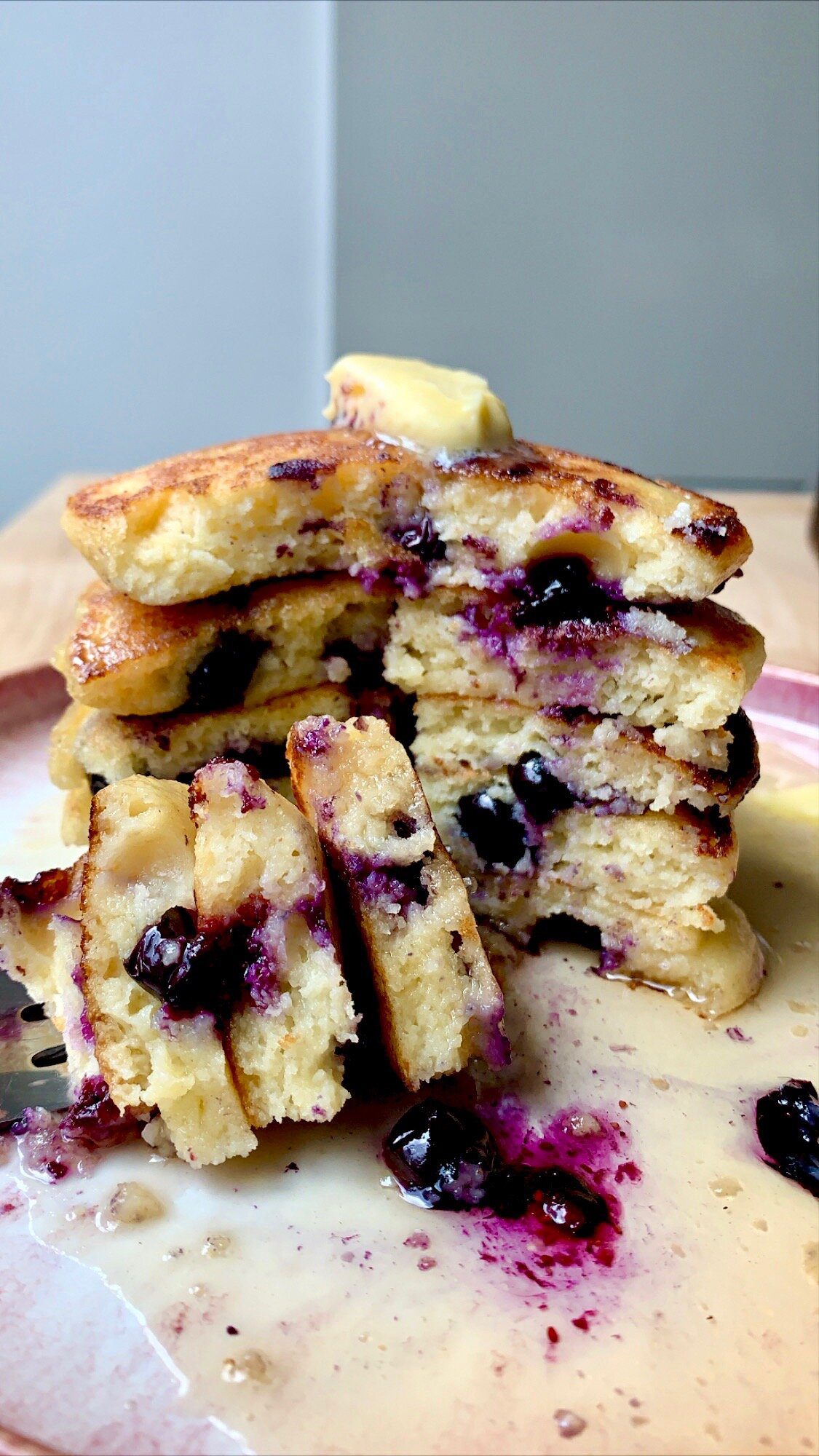 Buttery pancakes bursting with blueberries. The cornmeal creates a slightly more coarse texture, but still fluffy and light.
Yield:
About 12-15 Pancakes
Blueberry Cornmeal Buttermilk Pancakes
Prep time: 10 Min
Cook time: 15 Min
Total time: 25 Min
Ingredients
3/4 cup AP Flour
3/4 cup Cornmeal
2 TB Granulated Sugar
1 TB Baking Powder
2 Eggs
1 tsp Vanilla Extract
2 cups Buttermilk
2 TB Unsalted Butter melted, plus more for cooking
1 cup Fresh Blueberries
Instructions
Whisk together dry ingredients in a large bowl.
In a smaller bowl, whisk together eggs, vanilla and buttermilk.
Pour wet ingredients into dry ingredients, mix until just combined, but still lumpy, and then stir in melted butter.
Heat a nonstick pan or cast iron griddle to medium-low heat with some butter.
Using a medium sized ice-cream scooper, scoop pancake batter onto pan or griddle and add in a few blueberries to each pancake.
After about 3 minutes they should be golden brown and ready to flip. (Since this batter is slightly thicker than regular pancake batter it won't bubble up as much.)
Cook on the other side for a couple minutes.
Keep finished pancakes warm in a 275F oven while cooking the rest.
Serve with maple syrup.