Blueberry Crumb Cake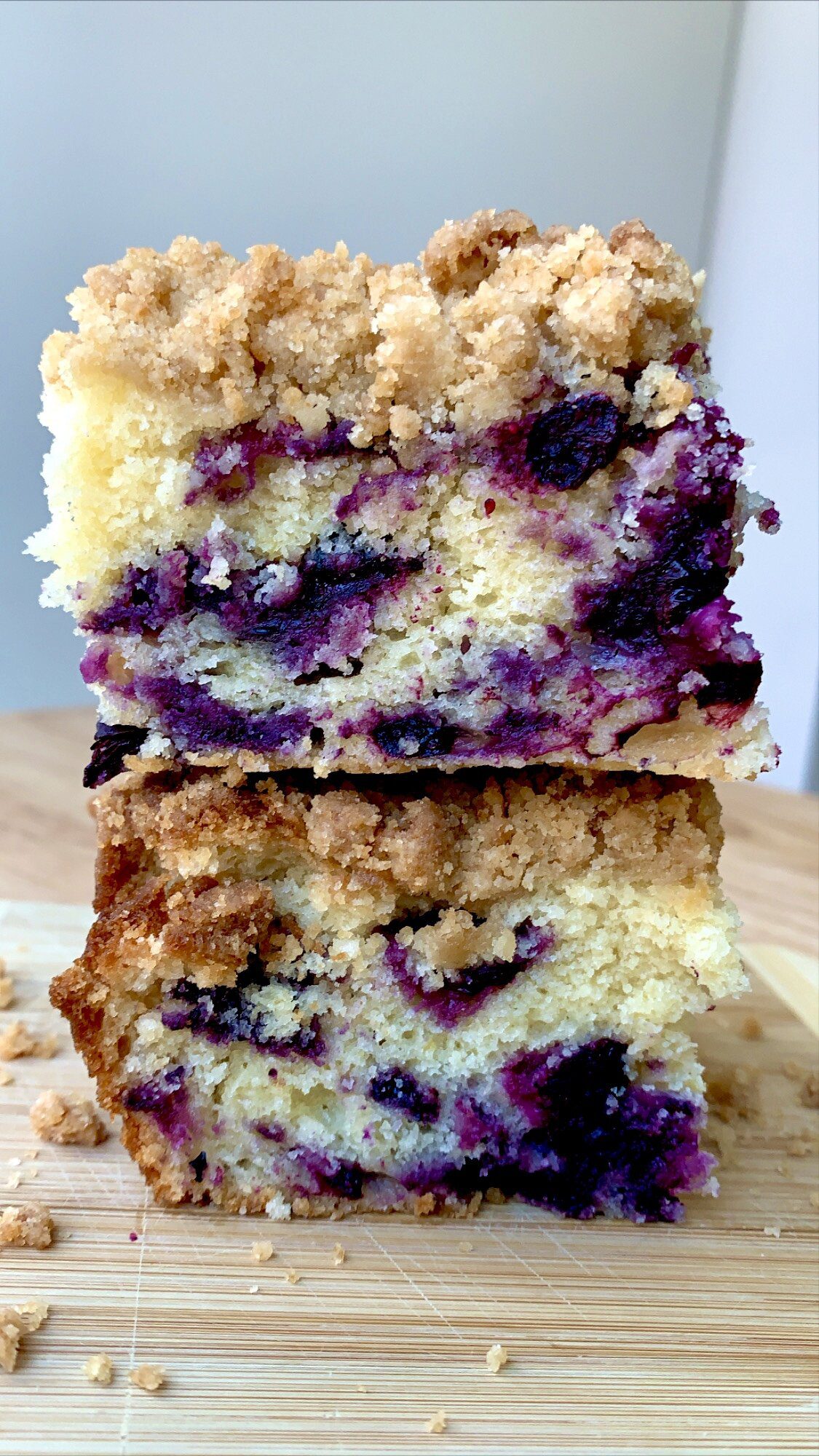 This is breakfast cake at its finest. A soft, fluffy texture with bursts of blueberries and just a bit of lemon to bring out the flavors. And you can't forget about the most important part, the crunchy sweet streusel topping.
Prep time: 20 Min
Cook time: 1 Hour
Total time: 1 H & 20 M
Ingredients
Streusel Topping
1 cup AP Flour
1/2 cup Brown Sugar
4 TB Granulated Sugar
1/2 cup Unsalted Butter, melted
Blueberry Batter
1 cup Granulated Sugar
2 Eggs
1/2 cup Unsalted Butter, softened
1 tsp Vanilla Extract
2 Lemons, juiced and zested
2 cups AP Flour
2 tsp Baking Powder
1/2 tsp Kosher Salt
1/2 cup Whole Milk
2 cups Fresh Blueberries
Instructions
Preheat oven to 350F.
Line a 8x8 square inch baking dish with parchment paper and baking spray.
Combine all streusel ingredients in a bowl and mix until a crumbled texture forms and set aside.
Using a handheld or stand mixer, cream butter and sugar until light and fluffy, scraping down the sides.
Add eggs one at a time, then vanilla and lemon zest.
Add in salt, baking powder and then slowly incorporate flour while alternating with the milk.
Fold in lemon juice and blueberries.
Spread into prepared baking dish and cover with streusel topping.
Lightly press the streusel topping into the batter.
Bake for about 50-60 minutes or until a knife comes out clean in the center.
Allow to cool in the pan for about 10 minutes, then transfer cake to a wire cooling rack.
Notes:
This batter can be baked in muffin pans, loaf pans, or any other size baking dish. Baking times may vary.