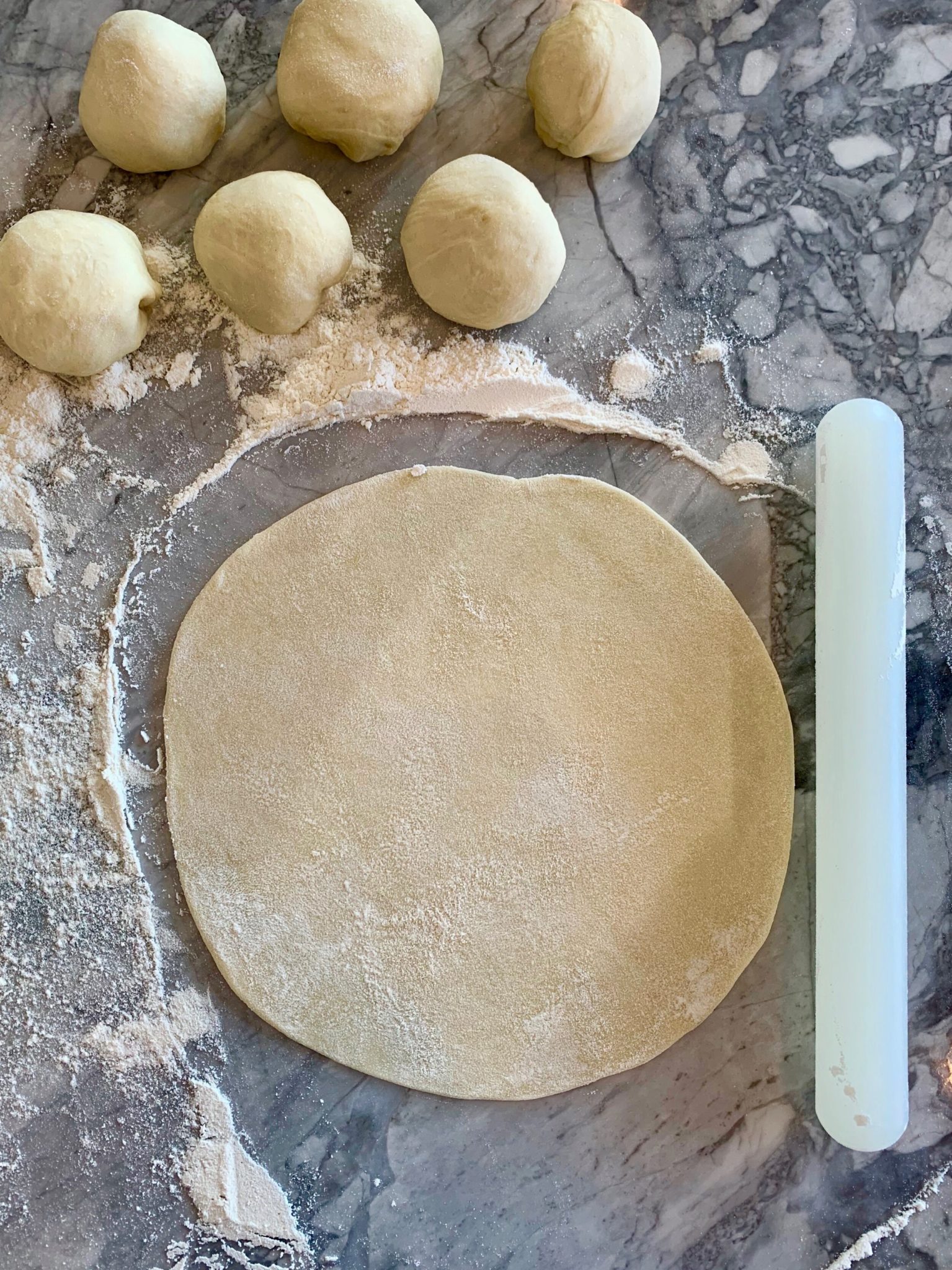 You won't believe how simple it is to make perfectly soft flour tortillas at home.
Prep time: 40 Min
Cook time: 10 Min
Total time: 50 Min
Ingredients
2 cups AP Flour (plus extra for dusting)
½ tsp Kosher Salt
¾ cup Water (you may need a few TB less than 3/4 cup)
3 TB Olive oil
Instructions
Combine flour, salt, water, and olive oil in a stand mixer with the hook attachment.
Knead for a few minutes until a smooth ball forms.
Wrap the dough in plastic and rest for at least 30 minutes on the counter.
Cut dough into 8 portions then rolling each portion into a ball. 
Dust the surface with flour and, with a rolling pin, roll each ball out until about 1/8 of inch thick.
Heat a nonstick pan to medium heat.
Place tortillas in the pan, and once they have bubbled up flip them until the other side rises. 
Wrap cooked tortillas in tin foil to keep warm.