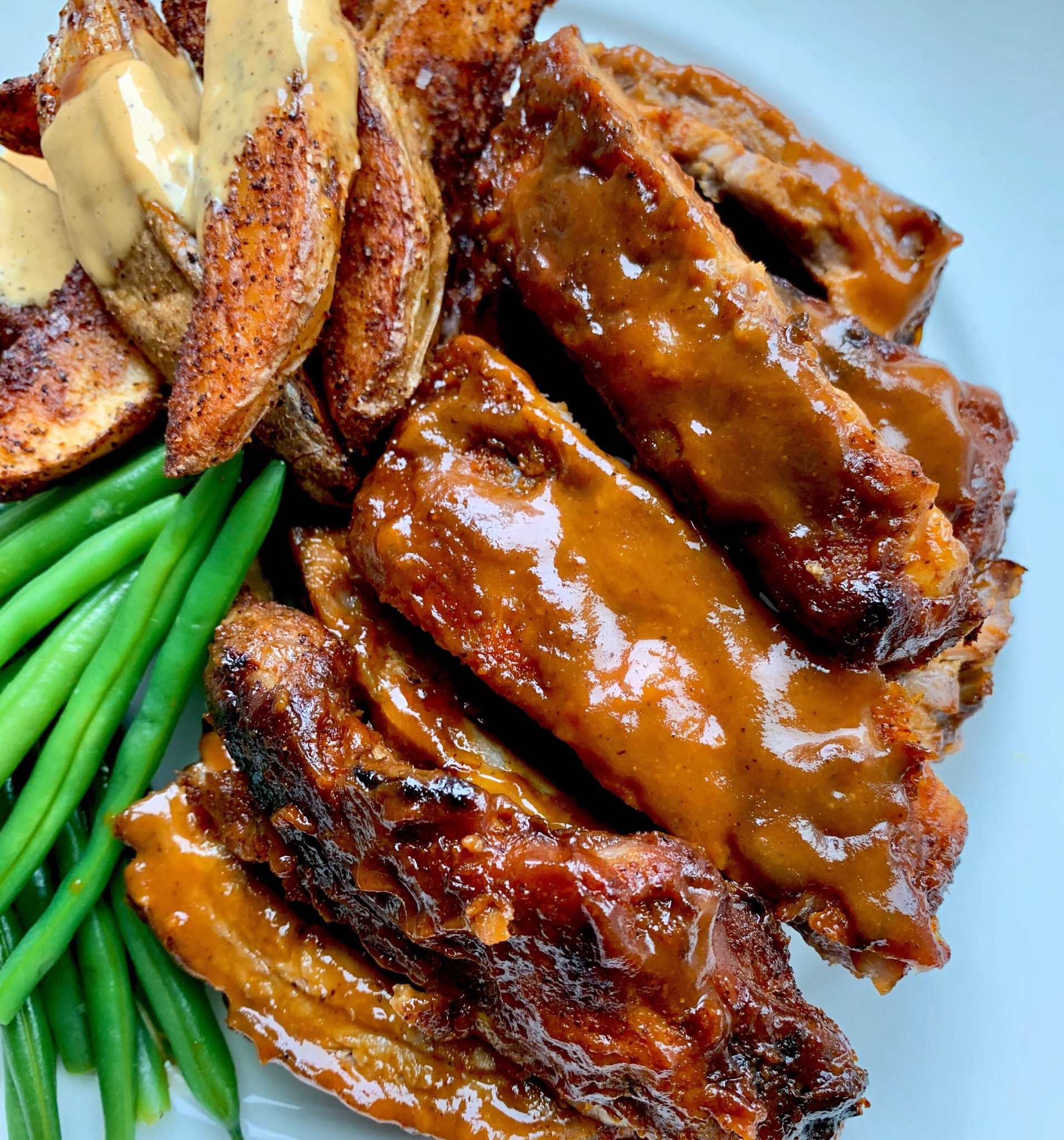 These ribs are so easy to make and super tasty. Cooking them low and slow in the oven until they are fall off the bone tender is key.
Prep time: 10 Min
Cook time: 2 H & 30 M
Total time: 2 H & 40 M
Ingredients
2 Slabs of Baby Back Pork Ribs
2 TB Paprika
1 TB Chili Powder
1 TB Onion Power
1 TB Garlic Powder
3 TB Brown Sugar
1 tsp Ground Mustard
1 tsp Ground Black Pepper
1/4 tsp Cayenne Pepper
Kosher salt
BBQ Sauce of choice
Instructions
Preheat oven to 300F.
Combine spices.
Season ribs with salt and rub spice mix all over the ribs.
Seal the ribs with tin foil, place on a sheet pan, and bake in the oven for about 2.5-3 hours. Until the meat has pulled back from the bones and are tender.
Remove the tin foil and brush bbq sauce over ribs.
Turn oven to broil and place the ribs in the oven to allow the sauce to caramelize a bit.
Serve with more bbq sauce.