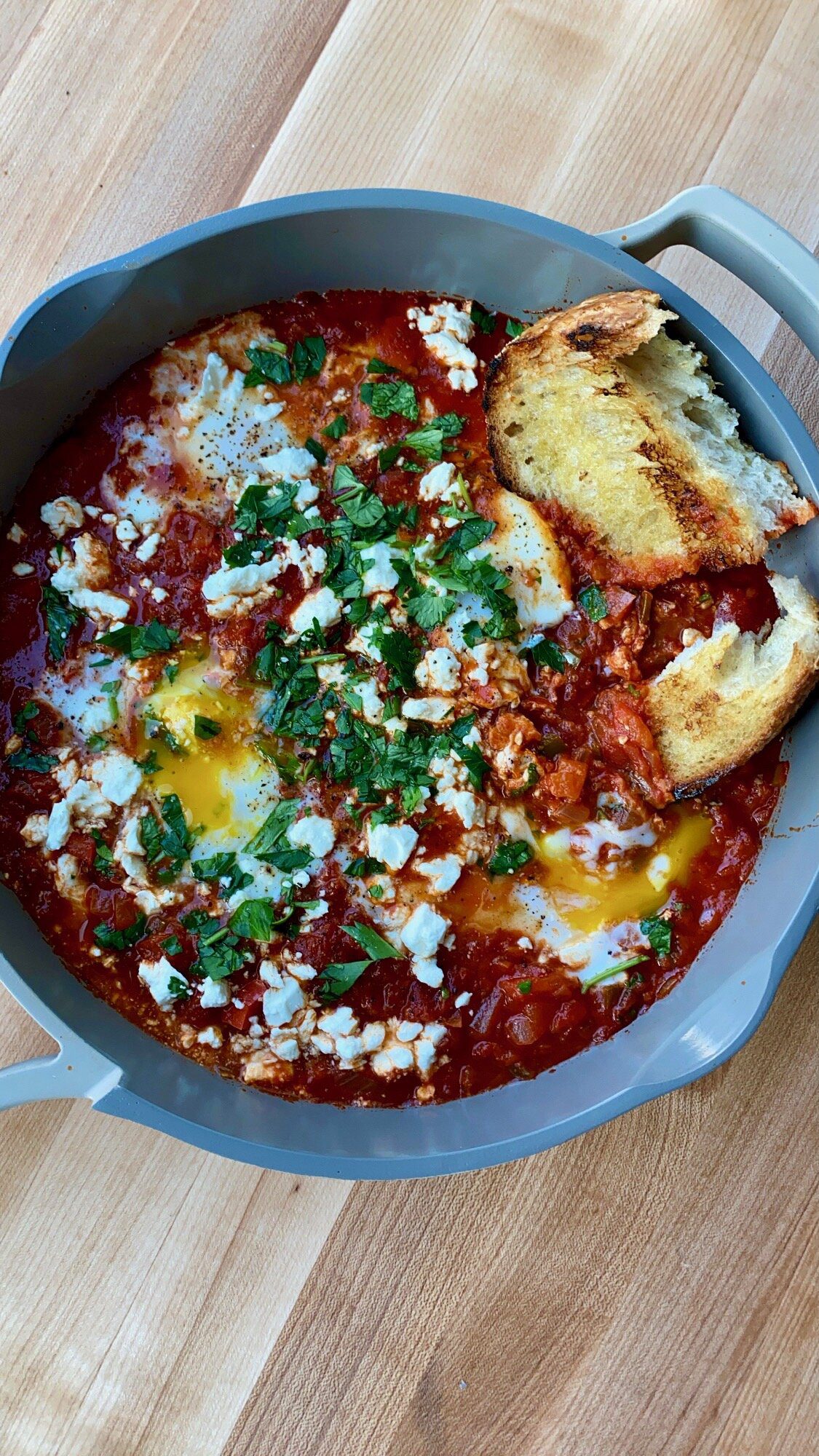 Prep time: 20 Min
Cook time: 40 Min
Total time: 1 Hour
Ingredients
1 cup Yellow Onion, diced
1 Red Bell Pepper, diced
3 Garlic Cloves, minced
1 Jalapeño, diced
1 tsp Paprika
1/2 tsp Coriander
1/2 tsp Cumin
2 tsp Harissa Paste
1 - 28oz can Whole Peeled Tomatoes
2 oz Feta cheese
4 Eggs
Olive oil
Kosher Salt
Black Pepper
Chopped Cilantro and Parsley, to garnish
Sourdough Bread, for serving
Instructions
Over medium heat in a pan, sauté onion, bell pepper, jalapeño, and garlic with a drizzle of olive oil for 5-7 minutes.
Add in spices and harissa paste and toast for a minute.
Add in tomatoes, crushing them up a bit, and simmer uncovered on low heat for about 20 minutes.
Season with kosher salt and black pepper to taste.
Crack the eggs into a small bowl or ramekin and gently place then on top of the sauce.
Cover the pan and let the eggs cook until the whites are just set, about 10 minutes.
Finish with more black pepper, a sprinkle of salt over the eggs, and top with crumbled feta and chopped herbs.
Did you make this recipe?