Tomato, Cucumber, & Feta Salad with Pistachio Za'atar Pesto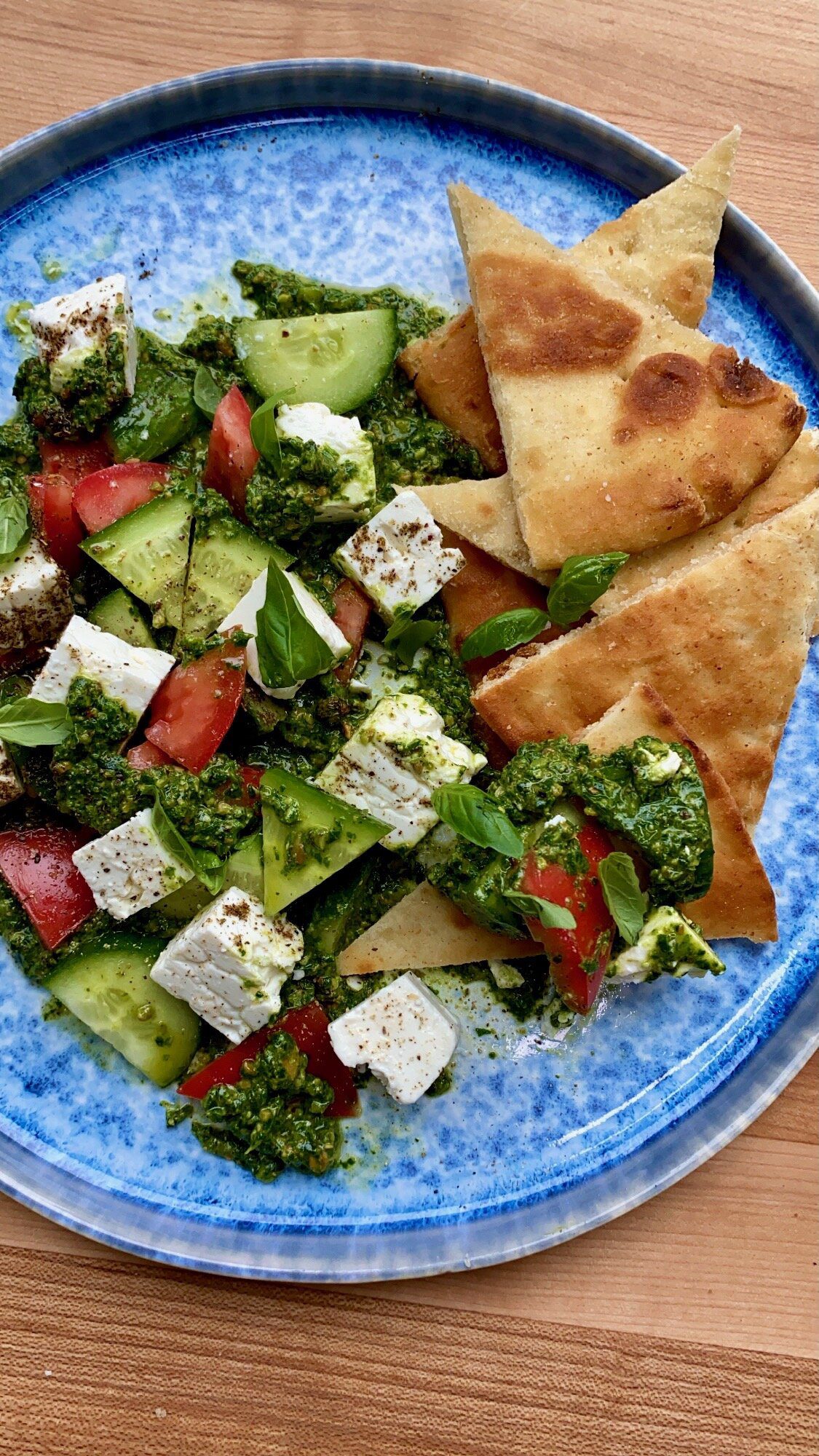 Tomato, Cucumber, & Feta Salad with Pistachio Za'atar Pesto
Prep time: 25 Min
Total time: 25 Min
Ingredients
Pistachio Za'atar Pesto
3 oz Basil
3 oz Spinach
1/2 cup Pistachios
1 Garlic Clove
2 tsp Za'atar
1 Lemon, zested and juiced
1/2 cup Olive Oil
Kosher Salt
Salad
2 cups diced Cucumber
2 cups diced Tomato
2 cups cubed Feta Cheese
Fried Pita Bread, for serving
Lemon Wedges, for serving
Instructions
Pistachio Za'atar Pesto
Pulse everything but the olive oil together a few times then slowly drizzle in olive oil until mixture has come together.
Season with kosher salt to taste.
Salad
Toss tomato, cucumber and feta with a little olive oil and lemon juice.
Serve over pesto with fried pita bread.
Did you make this recipe?